Saddle (SAD04) – Halfbred Ringa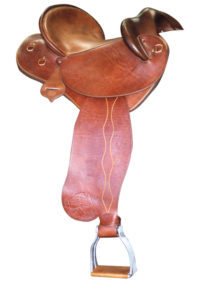 The one-piece knee pad cover and stainless steel inskirt rigging balances this saddle on your horse. Made on our close-fit saddle tree with the fenders swinging on a stainless steel stirrup bar, it is a very popular saddle with riders from the Northern stock camps through to the Campdraft arena.
Please contact us to place an order or for more details.
Price – $2850.00