Saddle (SAD01) – Handsewn Drafter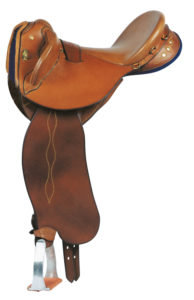 Made with the best quality materials and workmanship. The close contact tree is made of wood and steel with a hand-forged steel gullet that will not spread. The panel is hand-packed with a flared rear facing to spread the rider's weight more evenly over the horse's back. Girthing options are double girth points or a 3″ stainless steel rigging Dee.
Please contact us to place an order or for more details.
Price – $5000.00