Saddle (SAD08) – Polocrosse Deluxe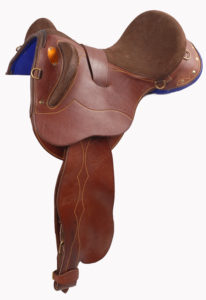 Built on a close contact tree using the finest leather available, this is a great sporting saddle. The suede seat and knee pad covers give the rider more grip when reaching for the ball. The double girth and surcingle combination are fully Polocrosse-legal all over the world. This saddle has been sold and used by top Polocrosse players all over the world for over 15 years.
Please contact us to place an order or for more details.
Price – $3500.00