The Australian Stockman's Saddlery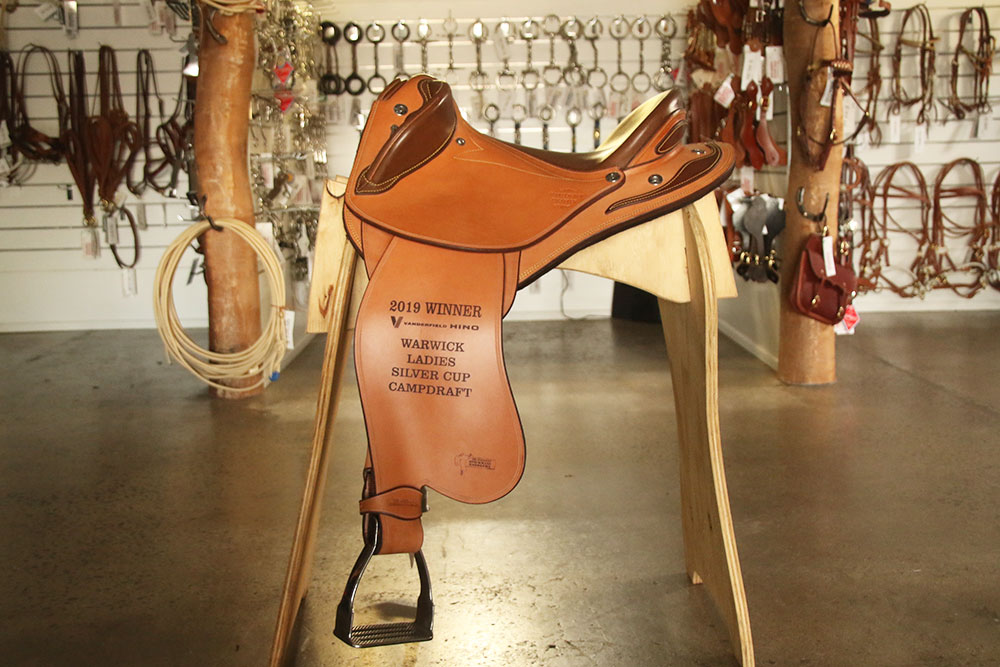 The Australian Stockman's Saddlery is a local Toowoomba company who have been designing and building saddles and equine leather products for the Darling Downs and international markets for over 30 years. We source the highest quality and hardest wearing raw materials to design and build standard and custom-made leather gear for both horse and rider.
We specialise in constructing the best quality saddles in our Toowoomba workshop. With leathers sourced from America, Italy and New Zealand that are combined with 100% English felt or pure Merino fleece lining, we know you and your horse will enjoy our saddles for a lifetime.
We have years of experience and specialist knowledge, so we can guarantee you the finest craftsmanship for the best possible value. Take your time to browse through our products online and phone us or come in and see us if you would like more information. We would love to help you!
$15 Flat Rate Postage Postage & 
Free postage over $350
$25 Express postage available on all orders
International shipping available >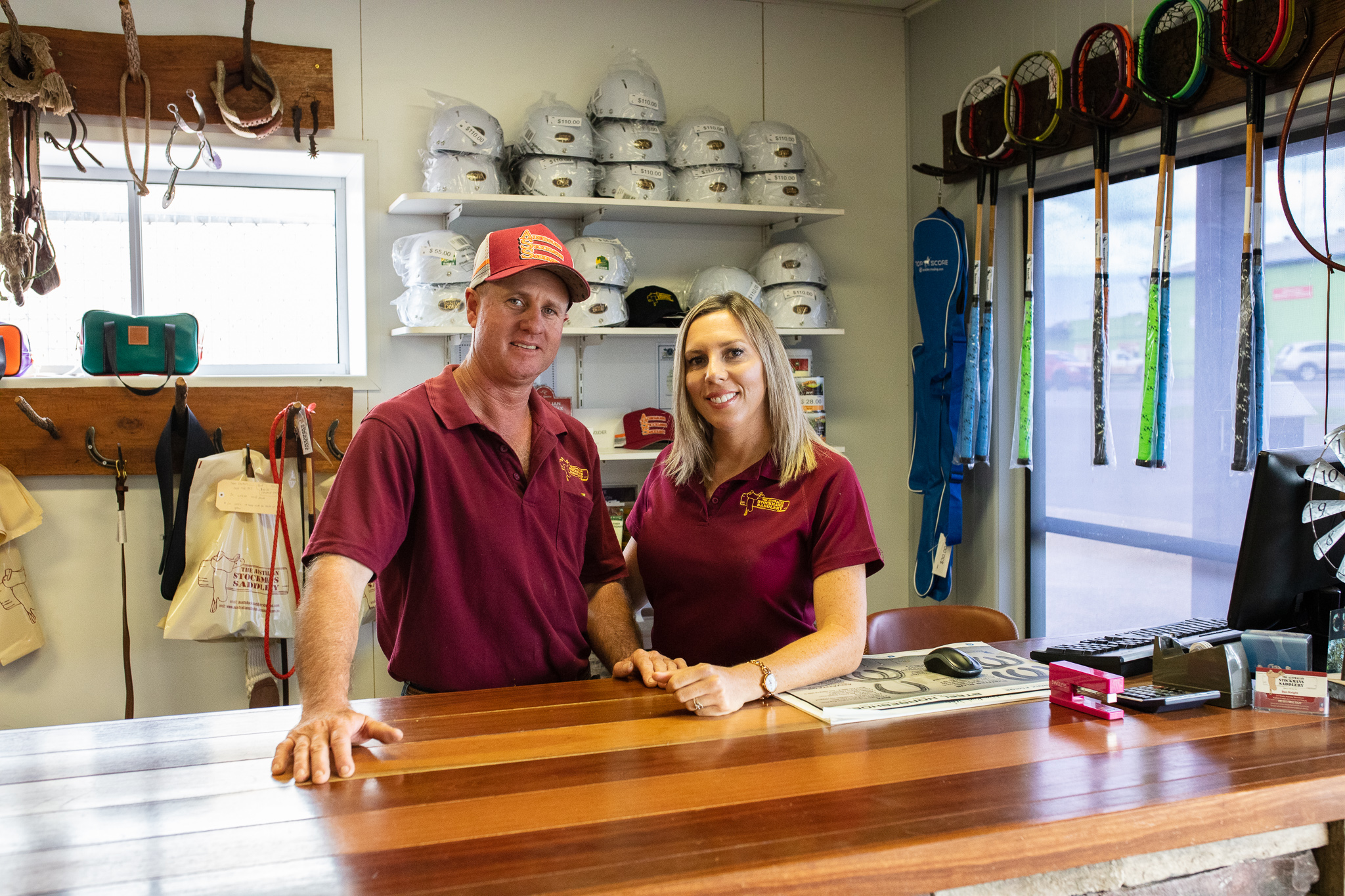 Ben & Chrissie Knight are the proud new owners of the Australian Stockman's Saddlery. The purchase of the business in March 2019 marked an exciting full circle for the couple, because Ben had worked in the saddlery for a number of years after completing his trade in 2000.
Ben & Chrissie have moved their family to Toowoomba from Rolleston, and are looking forward to the journey ahead.
Ben has a life-long love of leatherwork, and brings both passion and hands-on horse experience to his role as saddler.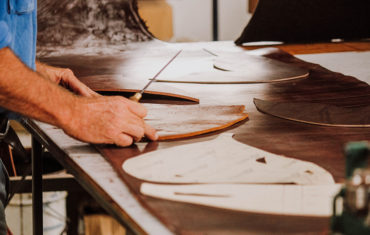 A step-by-step account by our saddler Ben, on the 70+ hours of craftsmanship that have gone into this one-off Adina Polocrosse World Cup special.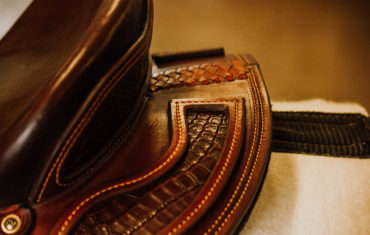 Pre-order your equipment for your arrival at the World Cup, and be sure not to miss our exclusive saddle go under the hammer.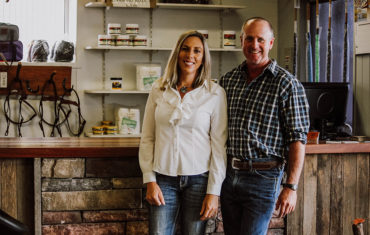 Welcome to our new website! We hope you enjoy browsing our range of products, and look forward to introducing our online store in the near future.
To see the Instagram feed you need to add your own API Token to the Instagram Options page of our plugin.